Secure and usable authentication for AR & VR Head-Mounted Displays (Facebook Research Award)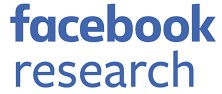 Augmented & Virtual Reality (AR & VR) Head-Mounted Displays (HMD) bring digital communication to the next level. AR & VR devices increasingly provide social activities, like virtual gaming, virtual shopping or navigational support. Many of these activities happen in so-called shared spaces, i.e., places not strictly public, but where multiple people are present at the same time. However, these activities introduce new security challenges in AR & VR, including authentication challenges. Authentication with AR & VR HMDs, e.g. for making payments during virtual shopping or entering a virtual conference, needs to be (1) resistant to observation, (2) user friendly, (3) perceived as secure and (4) does not require additional equipment.
This project aims to develop and evaluate secure und usable authentication schemes for AR & VR HMDs. Existing and newly designed authentication schemes will be implemented using various interaction methods of AR & VR HMDs. The schemes will be validated with user studies both in Germany and the US.
Sponsored by: Facebook
Cooperation partner: University of Denver
Period: Seit 2020
Contact: Reyhan Düzgün, Peter Mayer, Melanie Volkamer