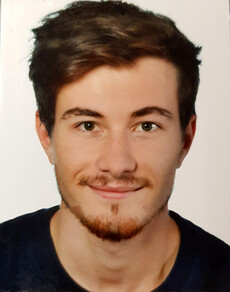 Contact
PGP-Key: key
Fingerprint: 2AAA 1632 013B B59C AEFE 57CF 0F29 6AD9 9D3C B8FA
S/MIME-Certificate: certificate
Curriculum Vitae
Maxime Veit is a student assistant in the SECUSO Research Group of Prof. Dr. Melanie Volkamer since June 2019. He is currently enrolled for the Information Systems master's program at KIT. He also studies Psychology at FernUniversität Hagen and researches for Security and Awareness with main emphasis of E-Mail Security.
Maxime Veit supports the SECUSO Research Group as a tutor and supervises our courses together with us.
Publikationen
2019
TCP at 100Gbit/s - Tuning, Limitations, Congestion Control
Hock, M.; Veit, M.; Neumeister, F.; Bless, R.; Zitterbart, M.
2019. Proceedings of the 44th Annual IEEE Conference on Local Computer Networks (LCN 2019), Osnabrück, 14.-17. Oktober 2019, Institute of Electrical and Electronics Engineers (IEEE)