Privacy Friendly Interval Timer and Circuit Training App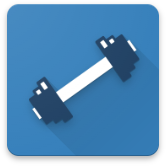 Privacy Friendly Interval Timer and Privacy Friendly Circuit Training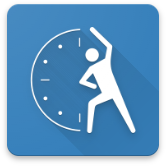 supports the user during his/her circuit training session and helps him achieve his/her training goals. In order to support the user during his training, the apps provides stopwatches, which can be configured according to the user's own training and resting phases. In addition, the apps reminds the user of previously defined training sessions via a notification.
To check the user's goals and to recognize training progress, the apps offers the possibility to retrieve statistics about the training times and the calories burned in a daily, weekly or monthly overview. Privacy Friendly Interval Timer is a simple timer whereas Privacy Friendly Circuit Training can also manage and display exercises.
In the following points the Privacy Friendly Interval Timer differ from other similar apps:
Minimal amount of permissions
Privacy Friendly Internval Timer requires the persmission "Run at startup" to automatically restart the motivation notifications when the phone reboots.

Entire control about saved data
Privacy Friendly Circuit Training App brings the ability to save statistics about your trainings. One click and your saved training data will be deleted permanently.

No advertisement
Many other free apps in the Google Play Store dazzle annoying advertising and also shortens battery life.
Download the App
We offer several ways to download the app:
Screenshots