Completed Projects at KIT
Future Democracies(KIT-Exzellenzuniversität)
Democracy is a valuable asset. In order to be able to protect them in the future,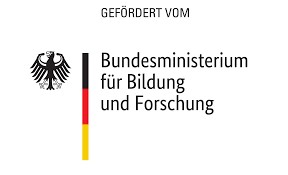 technical protective measures are required. Two important areas are the secure and reliable digitization of the electoral processes including the secure and usable implementation of new concepts such as the liquid democracy concept and the containment of the influence of fake news and alike. The aim is - by means of workshops - to bundle the research and interest of researchers in the field of future democracies from the KIT center KCIST.
More information: https://evoting.kastel.secuso.org/

Funding body: KIT-Exzellenzuniversität, BMBF, MWK
Partners: KIT Zentrum KCIST
Funding period: 01.05.2021 - 31.01.2022
Contact: Melanie Volkamer
The Competence Center for Applied Security Technology (KASTEL) is one of three competence centers for cyber security in Germany, which were initiated by the Federal Ministry of Education and Research (BMBF) in March 2011. Following the motto "Comprehensible security in the networked world", KASTEL is meeting the challenges posed by the increasing interconnection of previously isolated systems. Of particular importance are the consequences of digitalization in the area of critical infrastructures, for example in the energy economy, in industrial production or networked mobility, but also in "intelligent" environments. KASTEL bundles the competencies in the field of IT security at the research location Karlsruhe. The goal is to develop a widespread approach instead of isolated partial solutions. The focus will be on comprehensive security in specific application areas, such as power grids or intelligent factories. To ensure this security, new threats need to be modeled, security objectives need to be described and new methods have to be developed. This can only be achieved through the cooperation of cryptographers, IT-security specialists, software-engineers, network experts, jurists, economics and social scientists – like here at KASTEL.
The goal of the project 'human factors' is to research security concepts and awareness approaches in the context of energy providers.
Funding body: BMBF
Partners: FZI Forschungszentrum Informatik; Fraunhofer-Institut for Optronik, Systemtechnik und Bildauswertung; secorvo Security Consulting Karlsruhe; Karlsruher IT-Sicherheitsinitiative; Surveillance: Ethical Issues, Legal Limitations and Efficienty; Forschungsverband - Sicherheit im öffentlichen Raum; AISEC - Fraunhofer-Einrichtung für Angewante und Integrierte Sicherheit
Funding period: 01.05.2018 - 30.04.2021
Contact: Lukas Aldag, Benjamin Reinheimer, Melanie Volkamer
The project deals with Smart Homes - households in which domestic appliances

and multimedia equipment interact and can be centrally remote controlled. These Smart Homes give rise to diverse and complex cyber-security challenges, on which GHOST reacts using a pioneering, software-compatible and usable security solution. GHOST provides a transparent cyber-security environment for all Europeans living in a networked world: with minimal effort, consumers shall be aware of and understand cyber-security risks and shall make informed decisions regarding their cyber-physical security and privacy.
This project has received funding from the European Union's Horizon 2020 research and innovation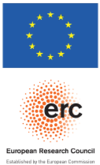 program under grant agreement No GA-740923").
Funding body: European Union (EU)
Partners: Televe, Université de Genève, Centre for Research & Technology - Hellas (Certh), NTNU: Norwegian University of Science and Technology, Imperial College of Science - London, EXUS Software, Kalos Information Systems, Cruz Roja Espanola Fundacion, Obrela Security Industries.
Funding period: 01.05.2017 – 31.05.2020
Contact: Alireza Zarei, Oksana Kulyk, Melanie Volkamer
This project will thoroughly investigate the effectiveness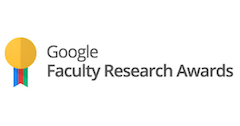 and usability of such link-centric phishing warnings by (1) integrating, improving, and evaluating their warning design; (2) conducting an online behavioral experiment to validate and optimize the link security indicators and cool-down methods of the warnings; and (3) implementing the results in a publicly available browser extension, which (4) will enable a future long-term field study on the effectiveness and habituation to phishing warnings. The results will have a practical impact on the design of phishing alerts in online email clients (e.g. Gmail) and browsers (e.g. Chrome).
Email services like Gmail automatically detect certain suspicious links and filter out many phishing emails. However, despite its high accuracy, phishing detection is probabilistic and can produce false positives (removal of legitimate email) and false negatives (no Spear-Phishing detection). Therefore, phishing alerts complement automatic detection to deal with uncertainty, and people are still encouraged to carefully check URLs before clicking on a link to avoid phishing.
Sponsored by: Google
Cooperation partner: University of Michigan
Period: Since 2020
Contact: Melanie Volkamer, Benjamin Reinheimer
Secure and usable authentication for AR & VR Head-Mounted Displays (Facebook Research Award)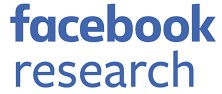 Augmented & Virtual Reality (AR & VR) Head-Mounted Displays (HMD) bring digital communication to the next level. AR & VR devices increasingly provide social activities, like virtual gaming, virtual shopping or navigational support. Many of these activities happen in so-called shared spaces, i.e., places not strictly public, but where multiple people are present at the same time. However, these activities introduce new security challenges in AR & VR, including authentication challenges. Authentication with AR & VR HMDs, e.g. for making payments during virtual shopping or entering a virtual conference, needs to be (1) resistant to observation, (2) user friendly, (3) perceived as secure and (4) does not require additional equipment.
This project aims to develop and evaluate secure und usable authentication schemes for AR & VR HMDs. Existing and newly designed authentication schemes will be implemented using various interaction methods of AR & VR HMDs. The schemes will be validated with user studies both in Germany and the US.
Sponsored by: Facebook
Cooperation partner: University of Denver
Period: Seit 2020
Contact: Reyhan Düzgün, Peter Mayer, Melanie Volkamer
Digilog (Land BW)


Digitalisation is changing social coexistence in a variety of ways, some of which are fundamental. The aim of digilog@bw is to analyse the influence of digitalization on people and the resulting social changes in an interdisciplinary way. The digilog@bw project develops scientifically sound decision bases for politics and society in order to enable digitalization to be designed for the benefit of people. This design task requires orientation towards critically reflected values, norms and framework conditions. The collaborative projects "Autonomy", "Knowledge" and "Participation" will be carried out in an interdisciplinary and cross-location basis and will focus on the question of criteria for a promising and responsible digital society.
To this end, the Research Network brings together Baden-Württemberg expertise from university and non-university research in the humanities, social sciences, law, economics, media and communication sciences, ethics, computer science and interdisciplinary technology assessment at the highest scientific level. digilog@bw is also characterised by the fact that a multi-layered dialogue with the public through exhibitions, discussion events and lecture series will be created. Thus, digilog@bw will make a well-founded contribution not only to scientific but also to public discourse.
Funding body: BMBF Land BW
Partners: University of Mannheim, Mannheim Centre for European Social Research (MZES), KASTEL@KIT, KD2Lab@KIT, ITAS@KIT, International Center for Ethics in the Sciences and Humanities (IZEW), University of Tübingen, GESIS Leibniz Institute for the Social Sciences, ZEW – Leibniz Centre for European Economic Research, Leibniz Institute for the German Language (IDS), Leibniz-Institut für Wissensmedien (IWM), ZKM | Center for Art and Media
Funding period: 01.09.2019 - 30.08.202
Contact: Melanie Volkamer, ,