Guests in 2021
December
Asmita Dalela (IT University of Copenhagen)
Asmita Dalela talked of her study about privacy practices in Danish companies, in particular highlighting the misalignment between management and software development on implementation of security and privacy measures, the difficulties of implementing the GDPR and how to cope with COVID-19.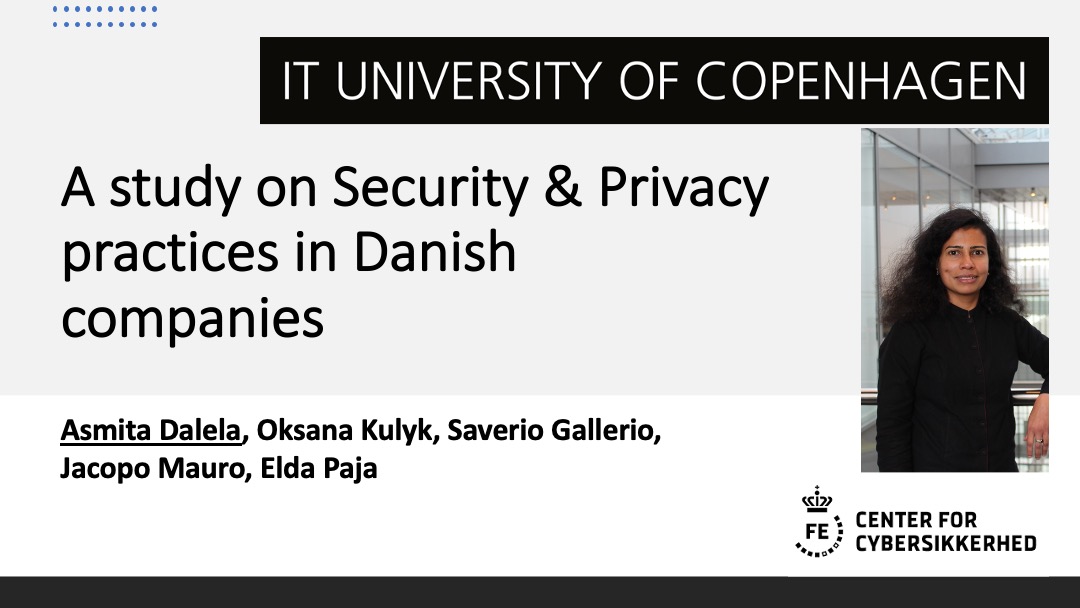 Prof. Dr René Mayrhofer (Johannes Kepler University)
Prof. Dr René Mayrhofer talked about "Distributed Digital ID in the cloud", specifically how to reach a device-free infrastructure-based authentication preserving the privacy and the human rights of individuals.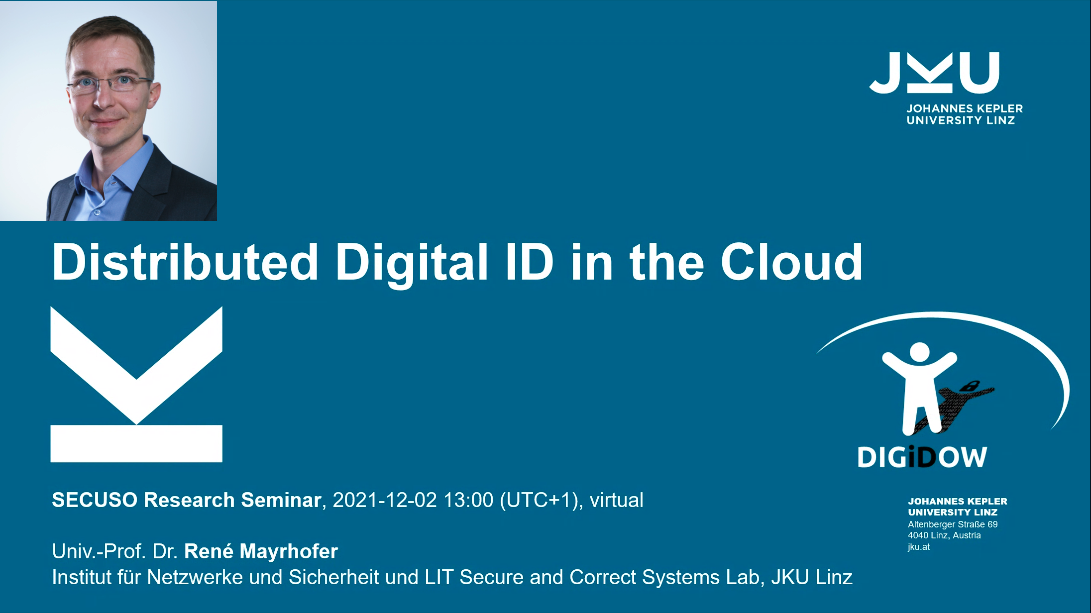 November
Prof. Dr Rakesh Verma (Houston University)
Prof. Dr Rakesh Verma presented his research on phishing from the point of view of both technology and human, giving us an overview of phishing detection and human studies research.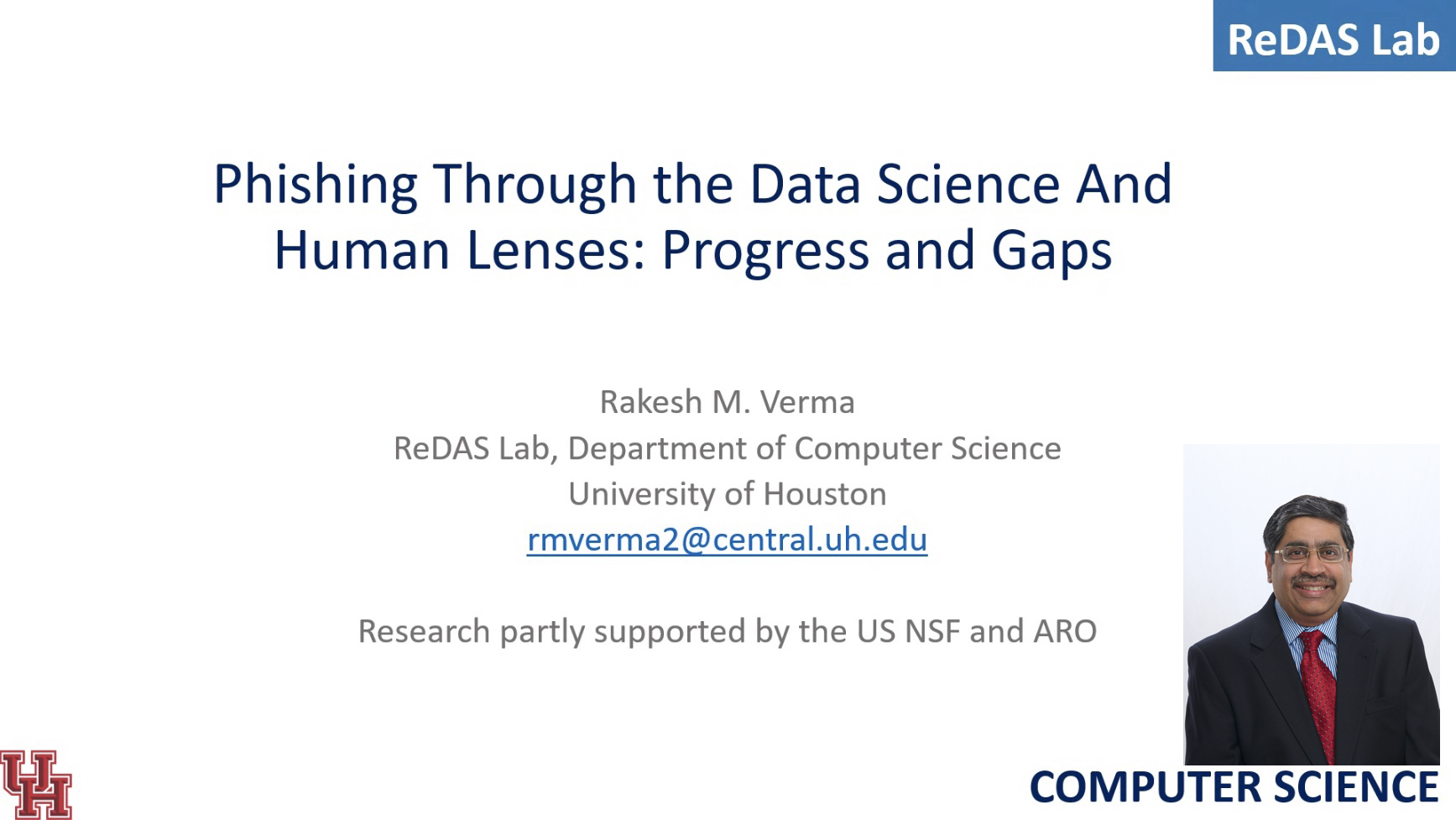 October
Dr Nico Ebert (ZHAW)
Dr Nico Ebert gave an overview of his group work on privacy policies and spoke about applying approaches from the health promotion field to the security and privacy one, to help explaining human behaviour in the context.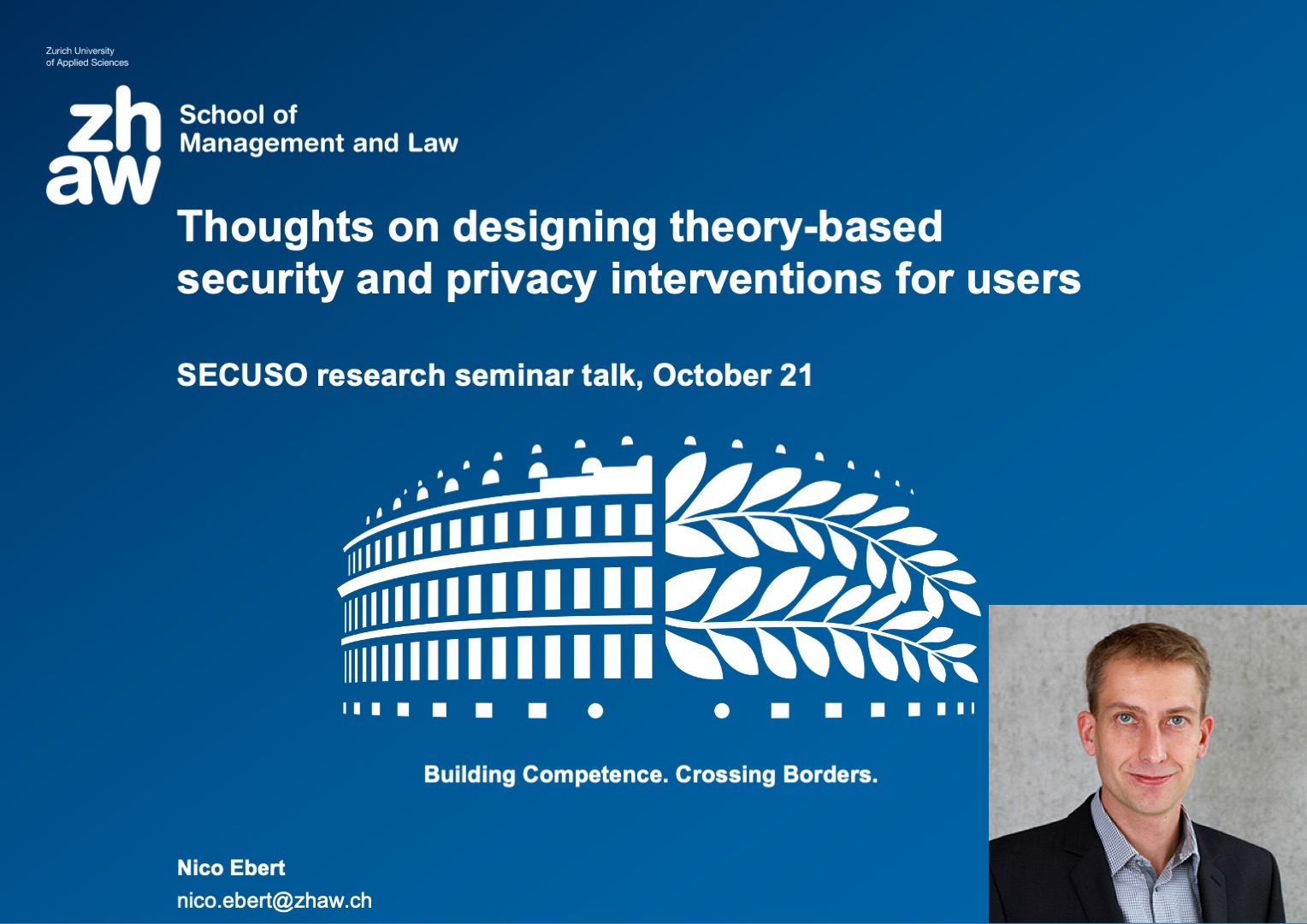 Per Thorsheim
Per Thorsheim described how he implemented the NIST SP800-63B standard in an Hotel chain and what happened after its introduction.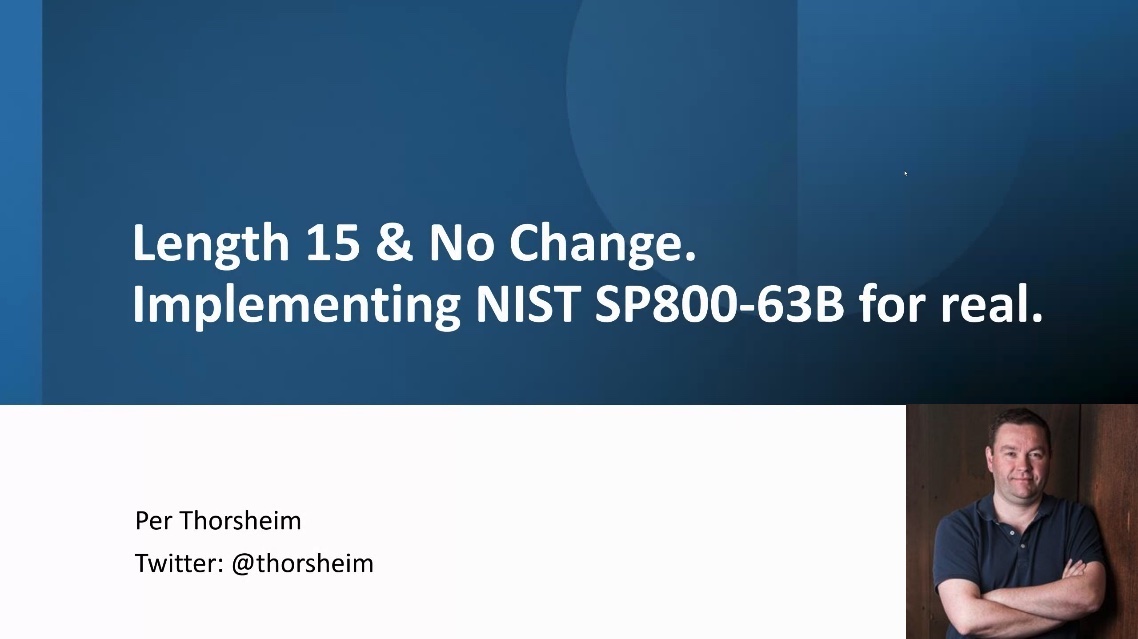 Chiara Krisam (KIT)
Chiara Krisam presented a paper accepted at EuroUSEC 2021 on the analysis of cookie disclaimers from 500 top website in Germany.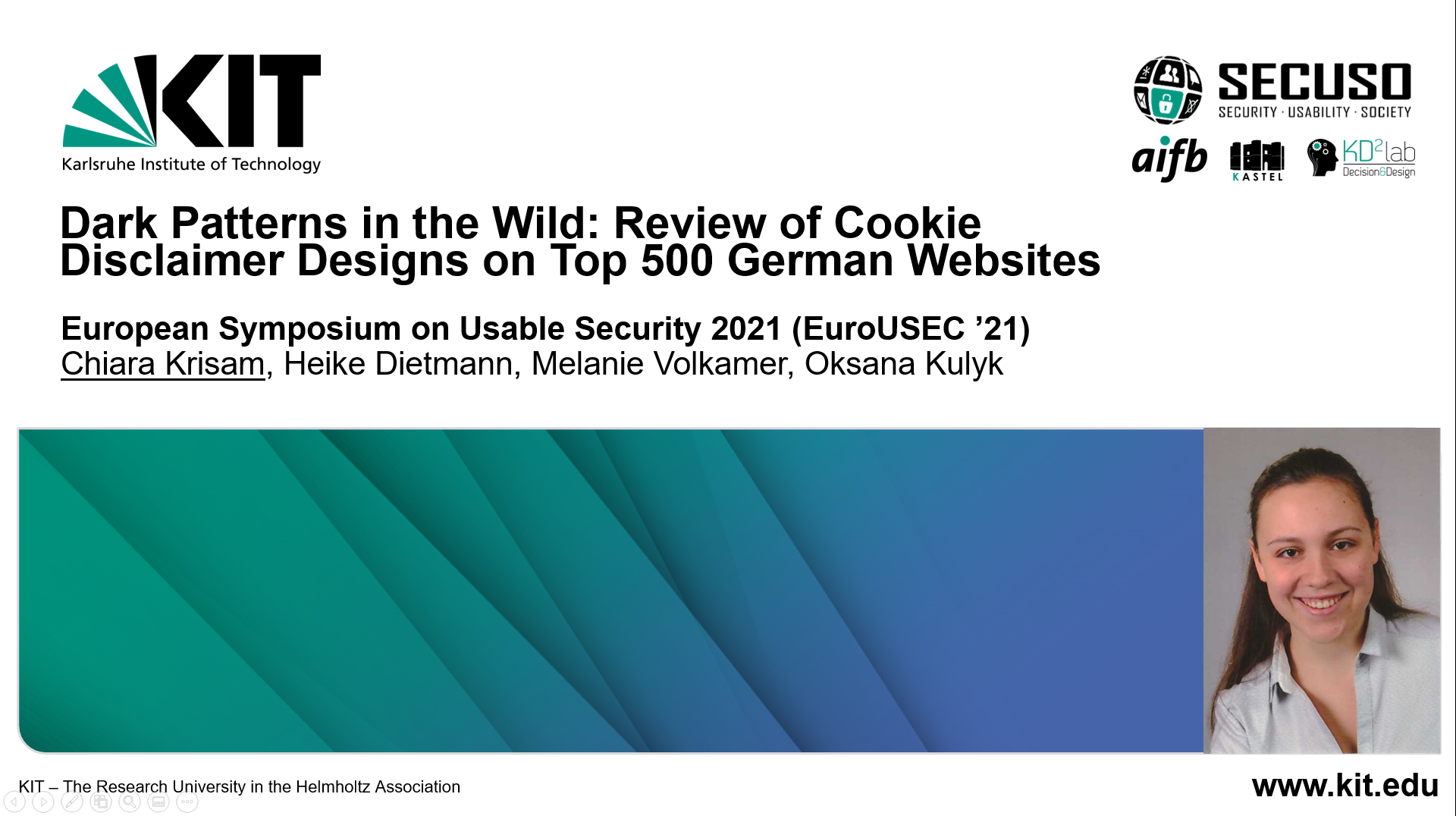 Mathieu Christmann (TU Darmstadt)
Mathieu Christmann presented a vision paper accepted at EuroUSEC 2021 on the content and completeness of YouTube videos on password security.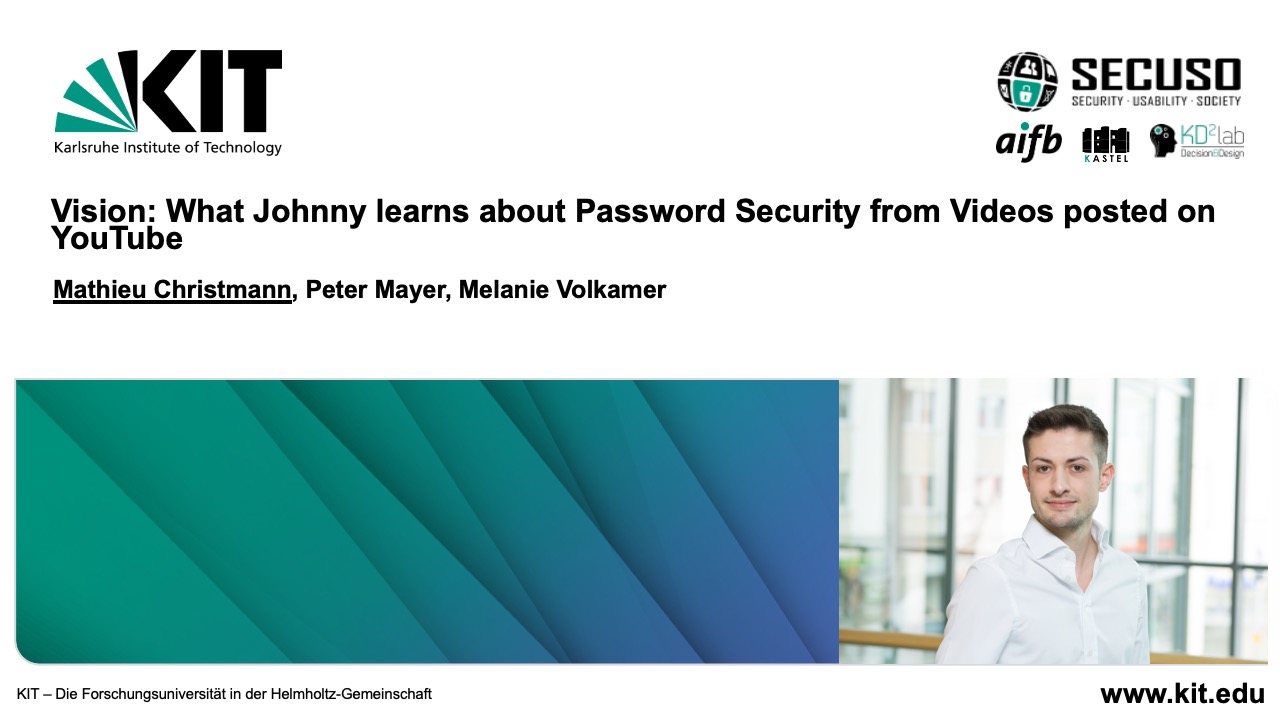 September
Jonas Ludwig (KIT)
Jonas Ludwig presented a paper accepted at E-Vote-ID 2021 on the usage of QR-codes to enable usable verifiable e-voting schemes based on code voting.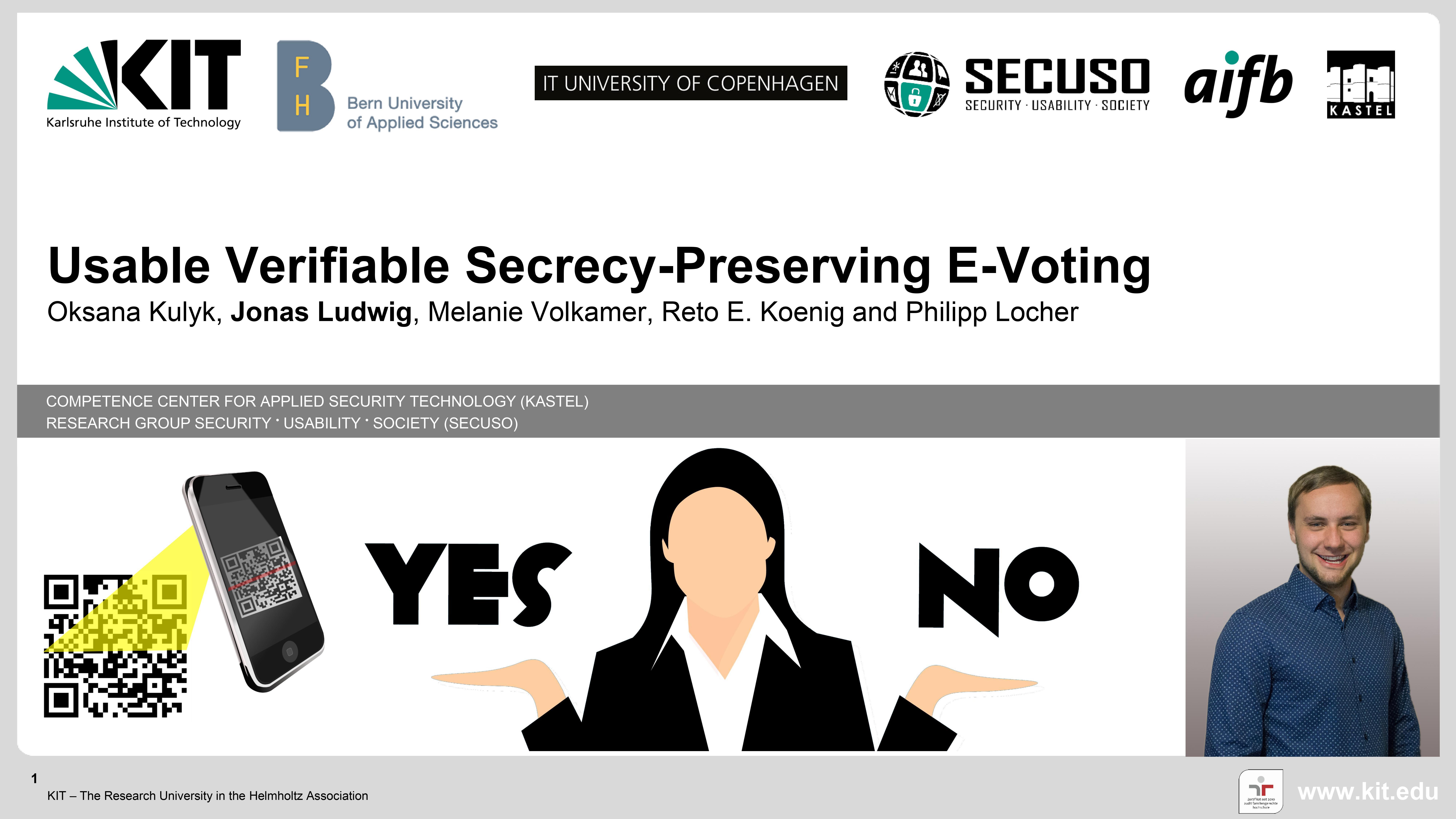 August
Mathieu Christmann (TU Darmstadt)
Mathieu Christmann presented his, Dr. Peter Mayer and Prof. Dr. Melanie Volkamer research on how to communicate the benefits of a strong pasword policy through a communication package comprised of an introductory email and an explanatory video.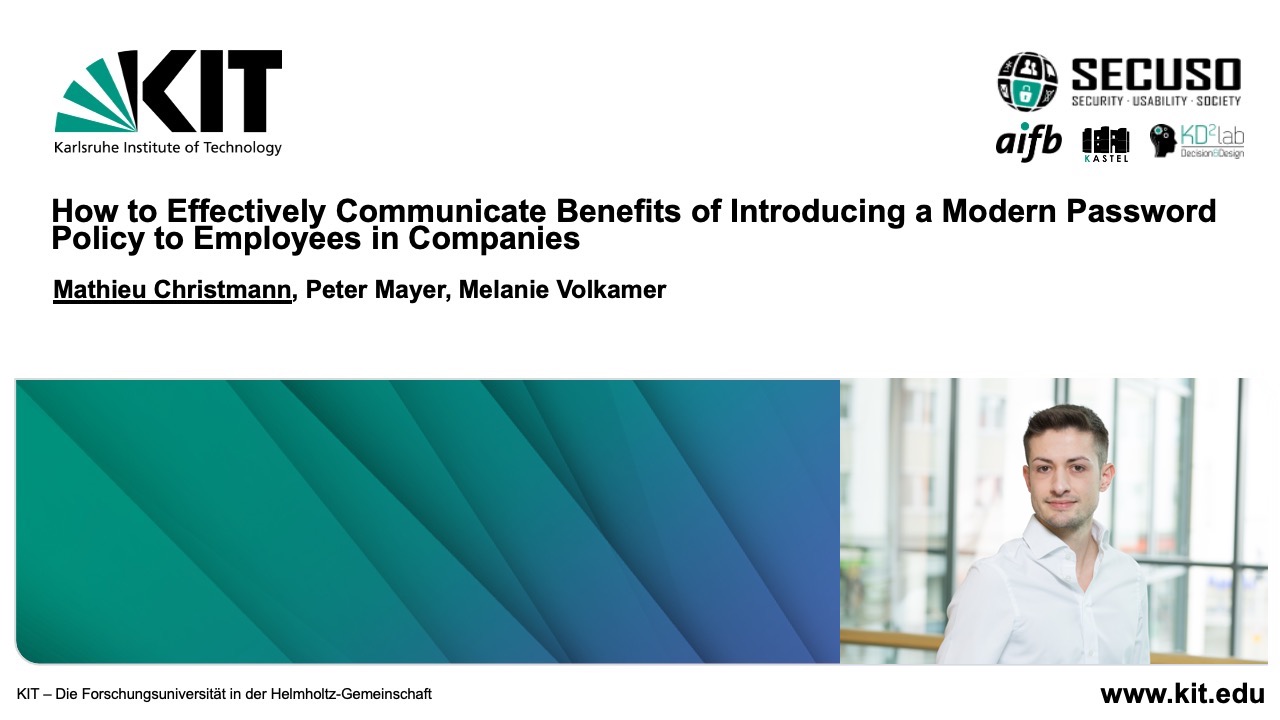 July
Max Maass (Tu Darmstadt)
Max Maass presented his Doctoral defence, specifically focusing on two security scanning platforms developed as part of his research, PrivacyScore.org and PrivacyMail.info. He then discussed a number of interdisciplinary studies on how to best notify website operators about privacy, security and compliance issues of their websites.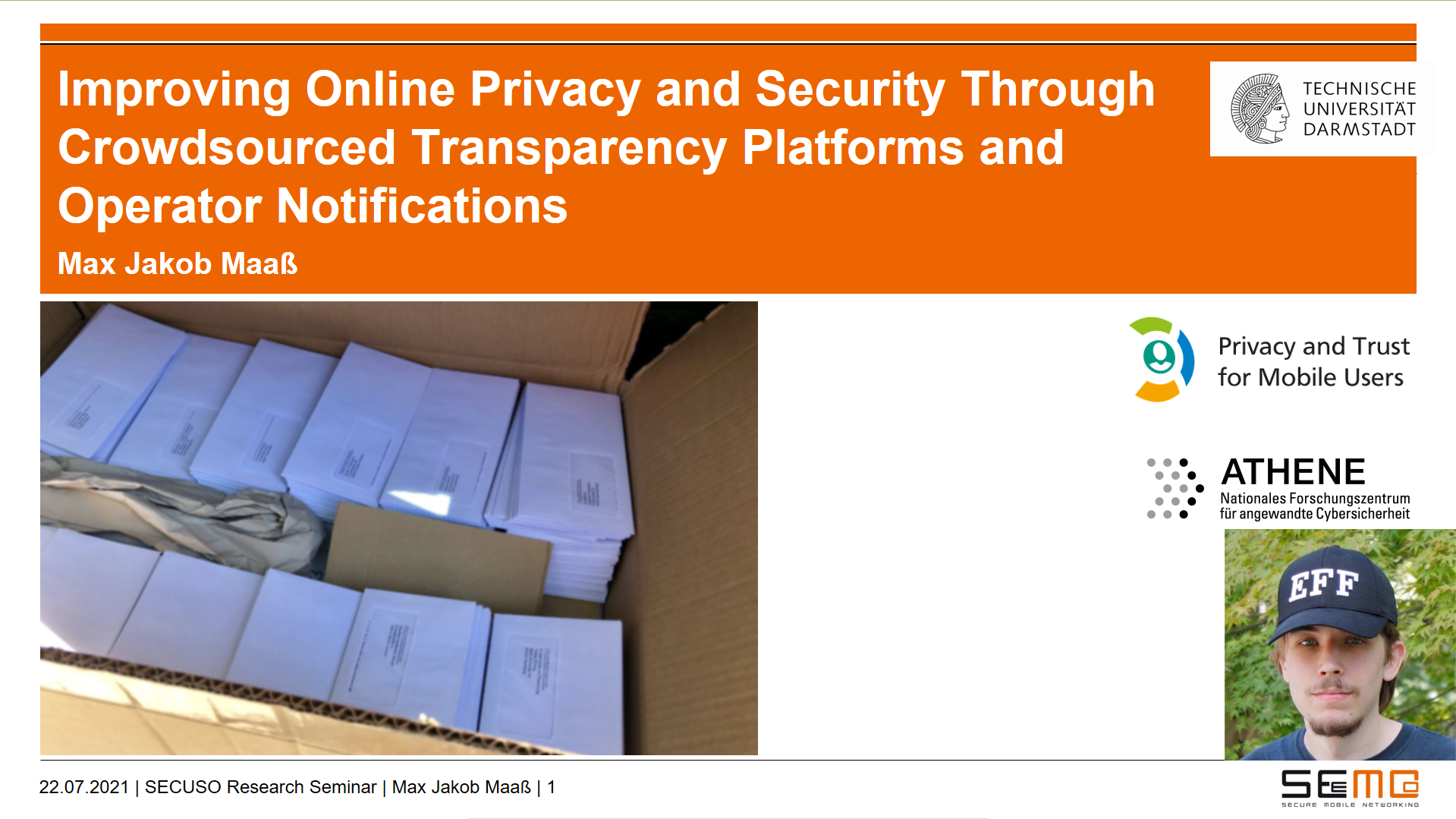 Dr Emilia Graß (Imperial College of London)
Dr. Emilia Graß presented her proposal for a a two-stage stochastic model to improve the cyber resilience of a healthcare provider by selecting a set of efficient countermeasures in preparation for upcoming cyber incidents.
John Jones (University of Denver)
John Jones presented a litterature review of 29 VR authentication papers resulted from a collaboration between the SECUSO research group and the University of Denver.
May
Dr Florian Schaub (University of Michigan)
Dr. Schaub discussed how and why privacy controls are often misaligned with user needs, and how a human-centric approach in privacy design and engineering can lead to usable and useful privacy protections that more effectively meet users' needs and might also benefit companies.
Dr-Ing. Peter Mayer & Yixin Zou (KIT & University of Michigan)
Dr. Mayer and Yixin Zou presented their findings on users' awereness, peception and reaction to data breaches that might have impacted them.
April
Dr Oksana Kulyk (IT University Copenhagen)
Dr. Kulyk reported on the results of an investigation into users mental models and behavior when confronted with dark patterns in cookie disclaimers.
Dr Adam J. Aviv (The George Washington University)
Dr. Aviv presented a narrative of contributions to mobile authentication over the last 10 years, focusing on how human factors impact the security, from attacks, choices, and perceptions.
Thilo Gottschalk (KIT)
Thilo Gottschalk explained the legal, technical and organizational structures in which is embedded modern day telecommunication surveillance for law enforcement purposes.
March
Dr Sebastian Pape (Goethe-University Frankfurt am Main)
In his talk, Dr Sebastian Pape presented recent research on human assessment of security maturity levels, serious games to counter social engineering attacks and technology acceptance and usability of PETs.
Farzaneh Karegar (Karlstad University)
In her talk, Farzaneh Karegar presented her doctoral dissertation where she proposed usable tools and solutions to improve user-centred transparency, intervenability, and consent, thereby empowering them to take control of their data and make informed decisions.
February
Malte Greulich (KIT)
Malte Greulich presented his paper with preliminary insights from an exploratory study on cybersecurity perplexity, a novel concept describing the paradoxical psychological state that individuals experience when facing adverse cybersecurity conditions in the workplace.
January
Prof. Dr Reto Koenig (
Bern University of Applied Sciences)
Prof. Koenig explained why e-voting is difficult and asked us to decide whether it is a workable solution or whether in-person voting is still the way to go.
Dr David Lanius (KIT)
In his talk, Dr. Lanius showed why it is important to have a clear definition of the "false news" and how this would help confronting the epistemic threat they pose.