Guests in 2022
June
Prof. Dr. Cristoph Krauß (Hochschule Darmstadt)
Prof. Dr. Krauß presented a talk on the current security and privacy of the electric vehicle charging architecture and advanced the proposal from a new model to protect against sleected threats.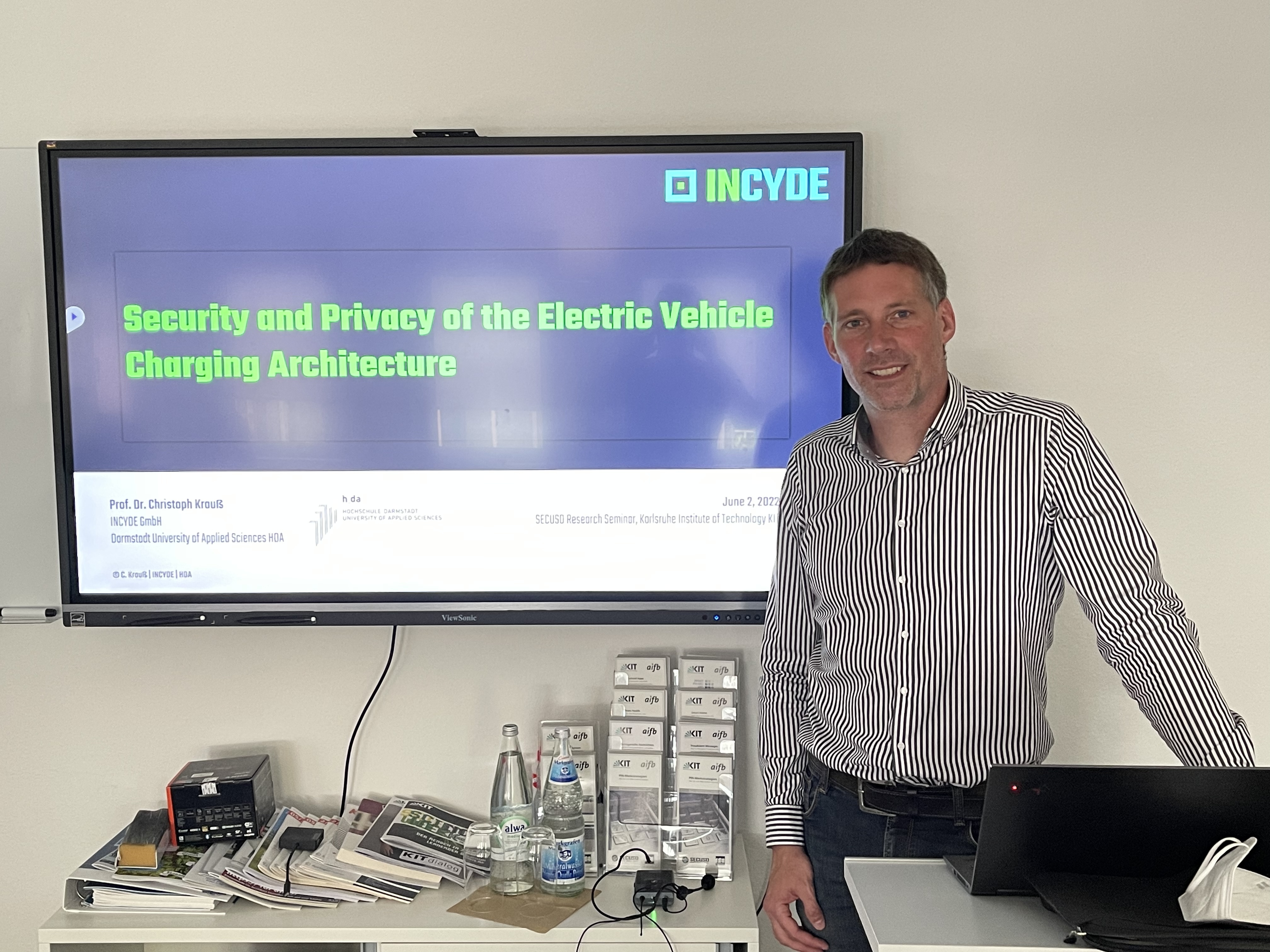 May
Dr. David Dueñas-Cid (Gdansk University of Technology)
Dr. Dueñas-Cid presented a theoretical framework of trust and distrust and how they affect electronic voting using Netherlands 2006/2007 elections as example.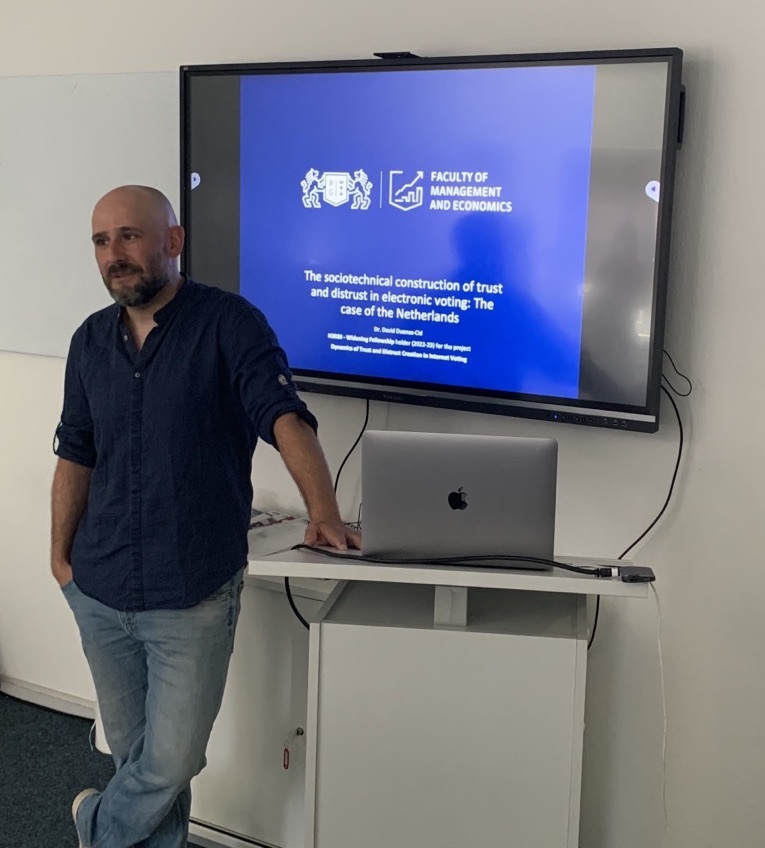 March
Prof. Dr. Simon Trang (Georg-August-Universität Göttingen)
Prof. Dr. Simon Trang presented his work "ITS.kompetent", an approach to identify, measure and develop task specific information security competencies of employees.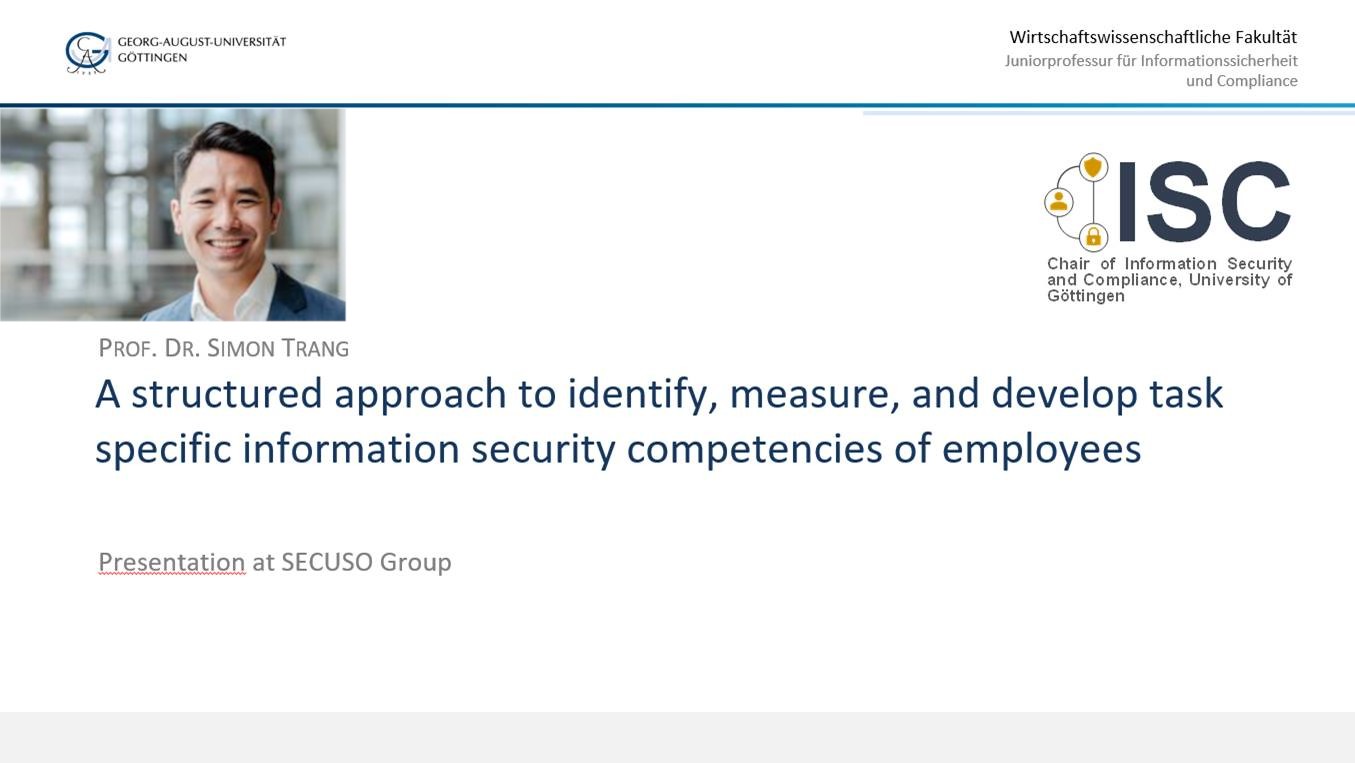 Dr. Ben Stock (CISPA)
Dr Ben Stock presented the evolution of Content Security Policies (CPS) over time and how website could leverage the to secure against three attack classes.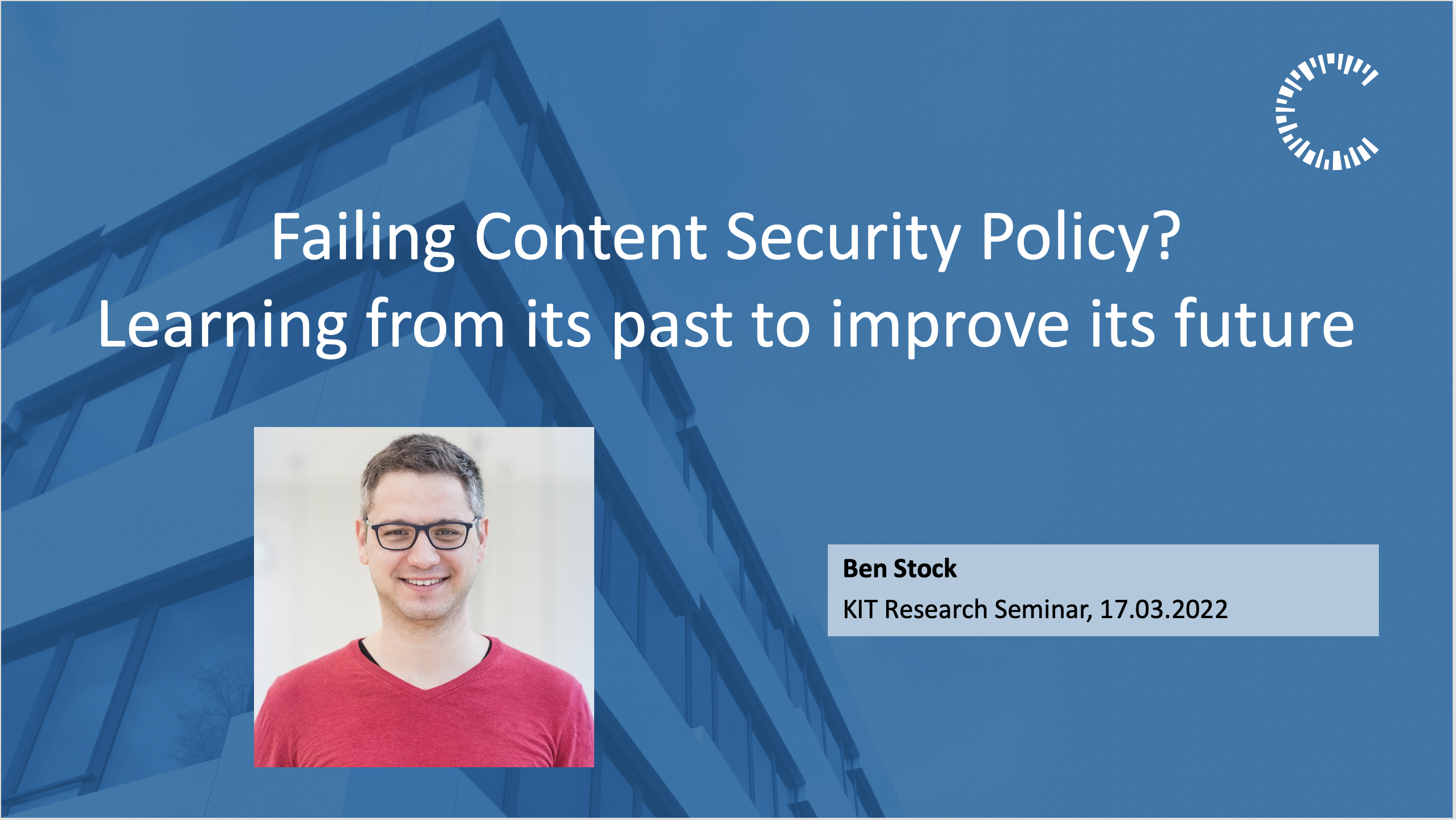 February
David Ruescas (Sequent)
David Ruescas presented us the story and technologies of Sequent, a Spanish start-up that offers end-to-end verifiable e-voting services.