Privacy Friendly PIN Mnemonic App
The Privacy Friendly PIN Mnemonic application can be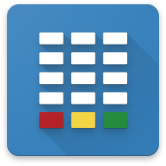 used to find out strategies to memorize a Personal Identification Number (PIN). It belongs to the group of Privacy Friendly Apps.
After entering the PIN, the application displays up to five strategies or memorizing the PIN:
It draws the shape on the number pad and highlights the numbers corresponding to the PIN.
It determines whether the PIN forms a word using the letters of the number pad.
It checks if the PIN is in year or date format
It checks if the PIN underlies a mathematical rule
It provides symbols for inventing a little story to facilitate memorizing the PIN.
The application also provides the possibility to practice entering the PIN keeping the prefered mnenomic(s) in mind.
Our Privacy Friendly App differs from other applications with respect to two aspects:
No permissions
The Privacy Friendly PIN Mnemonic App does not use any permission.
No advertisement
The Privacy Friendly PIN Mnemonic App completely relinquishes advertisement.
More information and the most important hints regarding PIN management can be found in our flyer.
Download the App
We offer several ways to download the app:
Official Google Play Store (Feel free to provide feedback, see contact. We would be pleased to receive a positive rating if you like the app )
F-Droid Store (The F-Droid Store is an open source software store where you can download the APK-file of the app. Apps installed that way won't receive any updates, unless you regularly download the newest version from the F-Droid website or use the official F-Droid Store App).
If you are interested in the development of apps or the source code, you can find it at GitHub.
Screenshots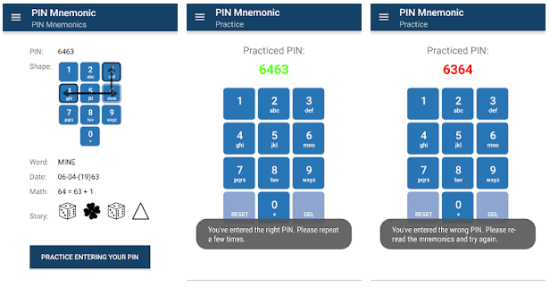 Publications